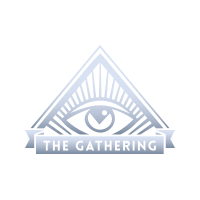 Last week I attended a conference designed to celebrate today's top brands, learn about emerging brands and share what's possible in marketing today. Brand stories were shared and vulnerability was the theme thanks to a kick-off keynote talk by Brene Brown.
What I took home was encouragement and hope that marketers are opening up to a paradigm shift. They are seeing that people and mindsets are shifting. Audiences are tired of marketing messages that are self-serving and don't resonate with them. And marketers need to tune into that and reflect that in what they do.
I witnessed the demise of the ego in some of the talks that I attended. It has been replaced with truly listening to their customers and the concept of creating a legacy for the brand through authenticity and human connection. Not singular events that stroke the ego. Not multi-million dollar super bowl ads with a weeklong lifespan rooted only in cool factor.
I took inspiration from companies like Vans that are building skate parks in neighbourhoods to help connect the children with their friends. Instead of expensive television ads, they're building a community and introducing them to a productive pastime that doesn't involve electronics and isolation. These skate parks have brought the community together, which is what people are starved for these days. It's all about connection.
In an age where people are feeling increasingly disconnected, it's important for marketers to be aware the content building for social media that has been the norm up until this point needs to shift. It can shift into the creation of experiences for your customers. For example, in addition to content marketing, Gatorade also live streams high school basketball games to create experiences for its fans. This is another great way for a brand to build a connection to their audience and amongst their audience.
Facebook has been reviewing the data as well and noticed that more and more of its users were feeling more disconnected. As a result, they shifted the algorithm to make people feel more plugged in and part of something, rather than an observer of how great everyone else's life is/was.
I believe that marketers, along with many other professions, can be healers. If we take this opportunity to foster community, then we can help people be more resistant to unhealthy disconnection that can lead to substance abuse, depression and self-harm.
Marketers have a lot of power to make a difference. So let's use it in a way to be selfless and authentic and focus on our legacy instead of our ego. Brands that do this will lead in the years to come with a loyal following, revenue growth and employees that are connected and motivated by the work that they do. It's a triple win.
Go forth and market with heart, courage and vulnerability. I dare you.
Tammy Martin