At Martin Marketing, we help businesses generate more leads and sales through innovative and data-driven online marketing campaigns. We're a digital marketing agency that specializes in getting customers for online course creators and schools. Using a holistic approach, we blend our creative and technical skills to deliver more website traffic, more subscribers and ultimately, more sales.
Based in Ontario, our remote team of expert marketers is spread across various locations in North America. Since 2013, we've been helping businesses big and small take the lead in the competitive online world. We're one of the few agencies in North America that have a certified measurement marketer accreditation. As such, our marketing campaigns are both effective and efficient.
We recently created a new profile Clutch, and it is where we house our client reviews. Clutch is a B2B ratings and reviews firm for agencies and they verify the reviews personally before they're posted publicly on our agency profile.
Here are the reviews that are live on our Clutch agency profile: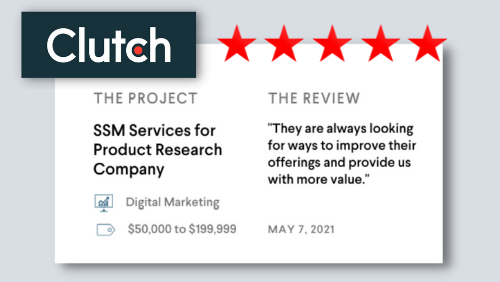 The review was about our work with a product research company. We assisted them in their digital marketing efforts, particularly on their Facebook, Instagram, Pinterest and Google Search campaigns. We also worked on their website, campaign landing pages and produced a customized explainer video. We have implemented various strategies that improved their online presence since we started working with them in February 2017.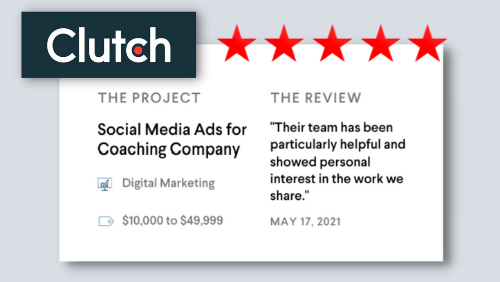 This review was posted by a life coach that we work with to provide digital marketing. This coach is ranked in the top 10 as the most influential online by Digital Journal. We have been helping them scale their business by promoting their online programs and digital products on Facebook and Google Search Ads. We have been working with this client since May 2019.
If you're interested in working with our team to scale your business, please contact us today for a consultation.