Is it possible to make a mistake with Facebook advertising? Yes, yes it is.
When you are just starting out with advertising on Facebook you need to be aware of a few things to keep you on the straight and narrow while you build your skills.
Facebook advertising is an important way to reach your existing fans and your potential customers because Facebook doesn't display your posts very readily anymore. That's why you'll be noticing that very few people are even seeing your posts.
Here are a few tips for you as you get started so you can start getting more engagement (likes, comments & shares).
Link Post Ads Instead Of Inserting Photos With Content
The best way to create a post is to insert a link to the page on your site that you want to feature. This may be a service, a blog article or something new in your business. Once you have inserted the link, Facebook will automatically populate your post with a featured image from that page, its title and a description. You can edit every single one of these elements and add some verbiage above the link as well which will show up in the post. When people see the post, and click on the image, it will take them to the website page you've inserted.
Use Website Clicks For Your Goal
When you have not used a conversion pixel before on your website, it's better to use website clicks as your campaign goal until you've accrued 100 website conversions in the Facebook conversion tracking system. When you have less than that or no tracking pixels in place, your ads won't reach many people at all.
Remarketing
If you've heard all of the hype about creating a custom audience for your website visitors you'll be excited to know that you can remarket your business to recent website visitors. What you may not know is that this can be a very slow method to gain page likes when you have less than 300 website visitors per month. If you have more than that, you'll have a better chance at gaining some momentum.
Buying Likes
Whether you've found a sketchy company to buy Facebook likes or whether you've decided to focus 100% of your efforts on a pages likes campaign, you've received some misguided advice. First of all, never buy likes because those are fans that will be 100% unengaged with your posts.
Secondly, if you're going to run a page likes campaign, assign a small fraction of your budget to this, not all of it. It is an good element to have in your Facebook advertising mix, but the imperative word is "mix". I would also recommend link post ads and page post engagement ads as well to round out your strategy.
Boost Post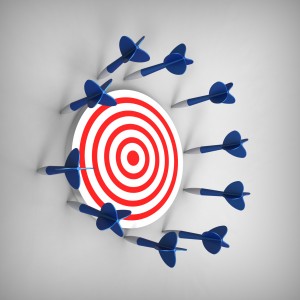 Although boosting a post is quick and easy for you, it's also the quickest way to send out your message to an un-targeted audience. Kind of like a sending out a splatter shot and hoping something sticks.
If you're just starting out, I'd recommend using the Ads Manager in Facebook to create your ads so you can select the exact people you want to reach out to, rather than the public at large.
Third Party Tools
Although tools like Hootsuite are a quick and easy way to create a dashboard for what's going on across your social media platforms, it's also another great way to get your Facebook posts buried in your customer news feeds. You're better off posting directly in Facebook and using their scheduling tool if you're wanting to post a few at a time.
Learning the ropes for Facebook advertising can be daunting. If you're feeling a case of overwhelm, I can help you. I've created a "done with you" and "done for you" program so you can choose whether you want to be hands on or not. Contact me today and we can discuss what'll work best for your business.